Our Aurora Plumbers Keep Your Business Flowing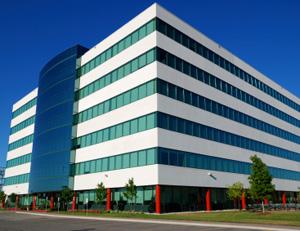 An unexpected plumbing problem at home can be a headache, but in the office it can be a nightmare. You've invested too much into your business to risk it all on a minor plumbing emergency. A ruptured pipe in a high-pressure system can quickly flood an office, and it doesn't even take an inch of water to cause tens, or hundreds, of thousands of dollars of damage to office furniture, computer equipment, and the building itself. Worse yet is the threat of workplace injury, which can put your employees out of commission for the long term.
When it comes to home service, you don't want to wait - but when it comes to commercial service, you can't afford to. Call us today and we'll be on site in less than two hours. While most other services will give you a time window of nine to five - which always seems to miss its mark - our Aurora plumbers will make real appointment times and keep their promises. We know that the best way to earn the respect of business professionals is to act professionally. So we do.
Natural Talent + Expert Training = Aurora Contractors

We do emergency work and we do it fast, but that's not all we do. Our plumbers are trained and equipped to handle absolutely all of your plumbing needs. Call us for
Water and sewer line repairs, installations, repiping, unclogging, and system evaluations
Fixture replacements, repairs, valve work, troubleshooting, and purchases
Hot water heater installations, including all varieties of tankless and traditional water heaters
Gas line installations, repairs, repiping, rerouting, and consultation
Backflow system installation, certification, and replacement
Systemic leaks, clogs, and hazards
Shop drain installation and maintenance, including high-pressure jetting
Plumbing appliance installations, repairs, and purchases
Plumbing excavation, including pipe settlement issues and invasive plant growth
In-pipe evaluations using our advanced camera technology
Our plumbing contractors in Aurora, Colorado can also provide you with free consultations on all plumbing issues, so you won't have to spend a dime until you're ready to.