Our Aurora Plumbing Contractors Are the Best in the Business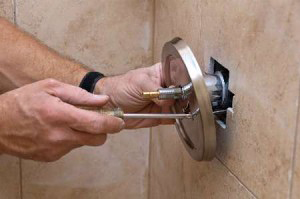 There are plenty of plumbers you could call for your home and business plumbing repairs, but once you try us you'll never call anyone else again. You'll remember us as the plumbers who arrive on time, who provide you a level of customer service you would never expect from a plumber, and who can fix absolutely anything that can go wrong with your plumbing. We're the plumbers who fix it right the first time, so you don't have to see us too often, and we're the plumbers who arrive to a job with the tools and experience to solve your problem immediately. We're the Aurora plumbing contractors you can trust.
---
A Commitment to Customer Service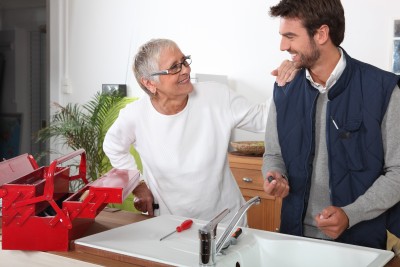 As long-time residents of Aurora Colorado, we've seen other plumbers who don't know a pressure valve from a pipe vice. Plumbers who tie up your day with six hour service windows and who miss their appointments anyways. Plumbers who perform labor without being asked, and then charge you for it. Plumbers who come to the job half-prepared and have to leave a dozen times to pick up additional parts. We're not those plumbers, and we never will be.
Our Aurora plumbing contractors are above and beyond, because that's what you deserve. When you have a plumbing emergency, a lot is at stake. Shoddy workmanship can cost you thousands of dollars down the line, but in the meantime you're forced to deal with the headaches of managing inferior servicemen, not to mention the pain of watching your time and money go down the drain. You deserve better, and we want to give you better.
When you call us to schedule a plumbing appointment, we'll give you a reasonable appointment time, and then we'll keep it. Our turnaround time is typically less than two hours, so you can get back to your day faster than expected. When our expert plumbers arrive, you can expect them to arrive with the parts they need to finish your job the first time, without constantly running out for more equipment, because our fleet of work vehicles is fully stocked for just about every job. For larger installations and planned repairs, we'll be able to survey your plumbing issues and return with exactly the parts you need to have your job finished in a fraction of the time.
When choosing a plumber in Aurora, CO, the waters can be murky. From us you can expect accurate quotes, accurate times, speedy, friendly service, and an army of plumbers that will do nothing short of impress. Call today for all your plumbing needs. You'll be glad you did.